DESCRIPTION
DONUT is designed not just to hold your favourite coffee dripper like its siblings ROSA and YOKI-MIMI do, it also hold our beloved Melodrip and transforms it into another game-changing coffee tool. (We heard it was used as part of the World Brewers Cup Championship routine too).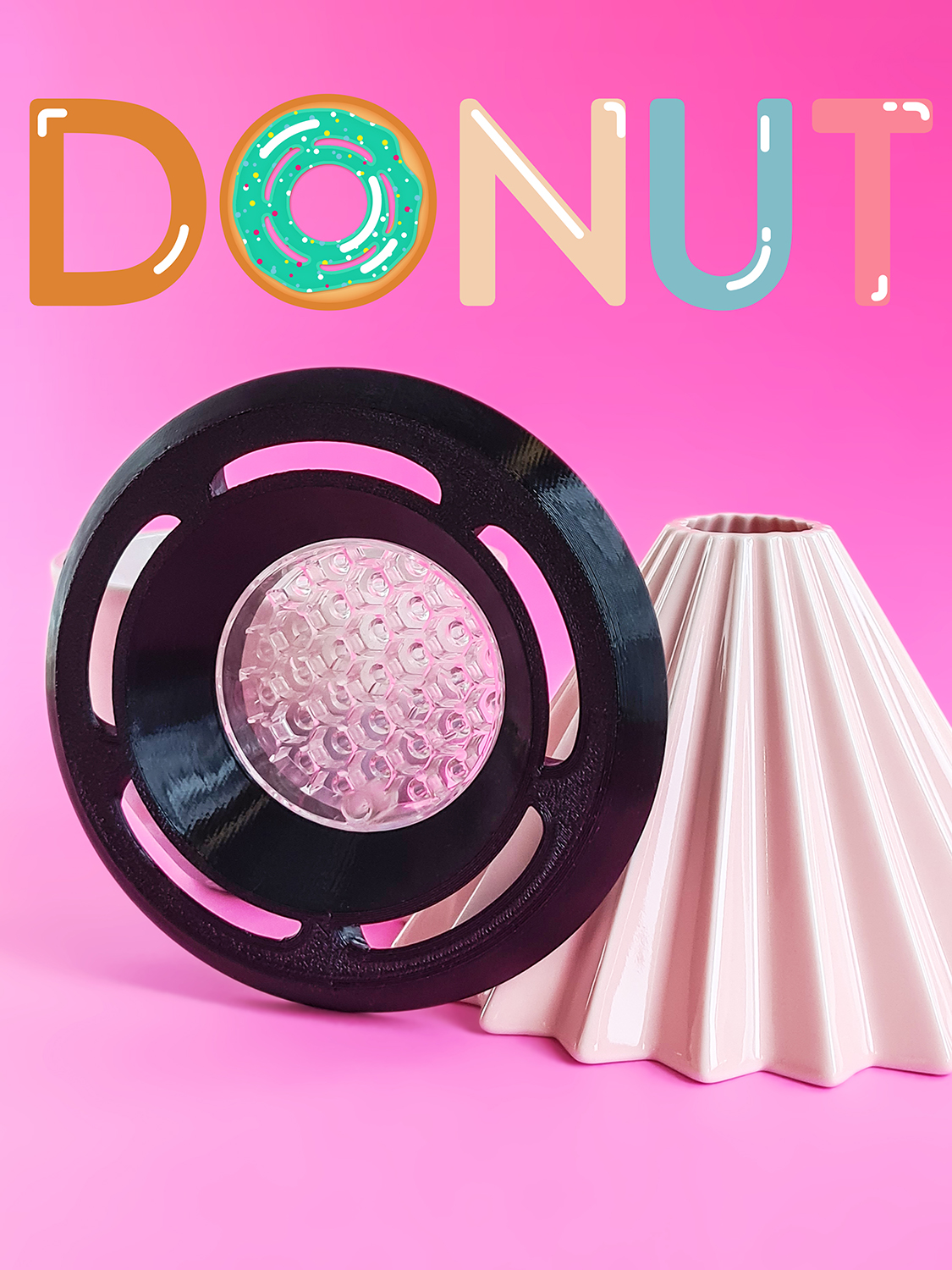 MADE AND MATERIALS
DONUT is created by using one of the latest and also widely used 3D printing technology called Fused Deposition Modeling (FDM)

There is a wide range of materials, that can be used for our printing. After thorough research and testing, we have decided on Polyethylene terephthalate glycol-modified (PETG, commonly found in drinking water bottles). The advantages of this material over the other: - Food and Skin Safe - Odorless - High Strength, Extra Tough - Low Shrinkage - Chemical Resistance - Higher Temperature Resistance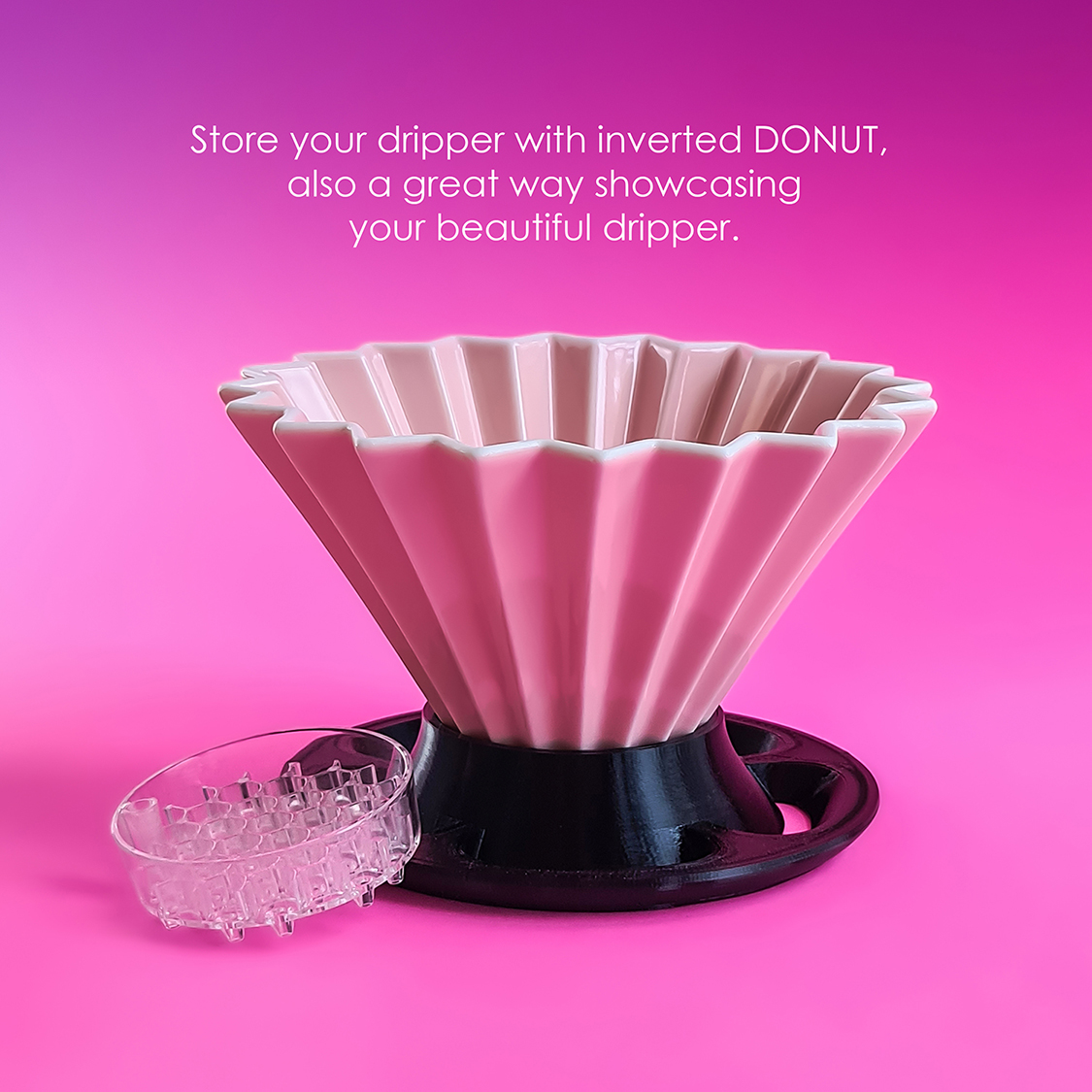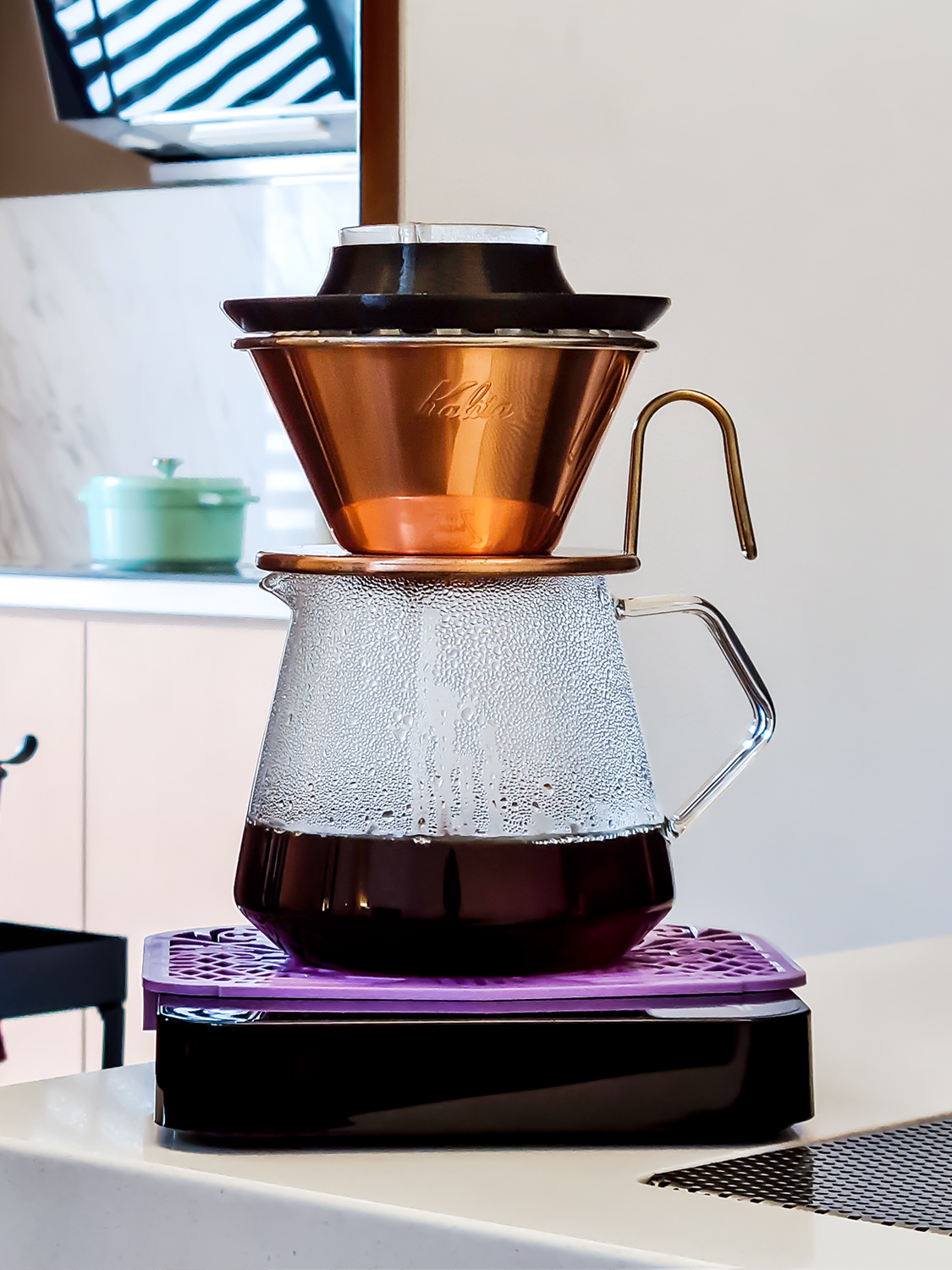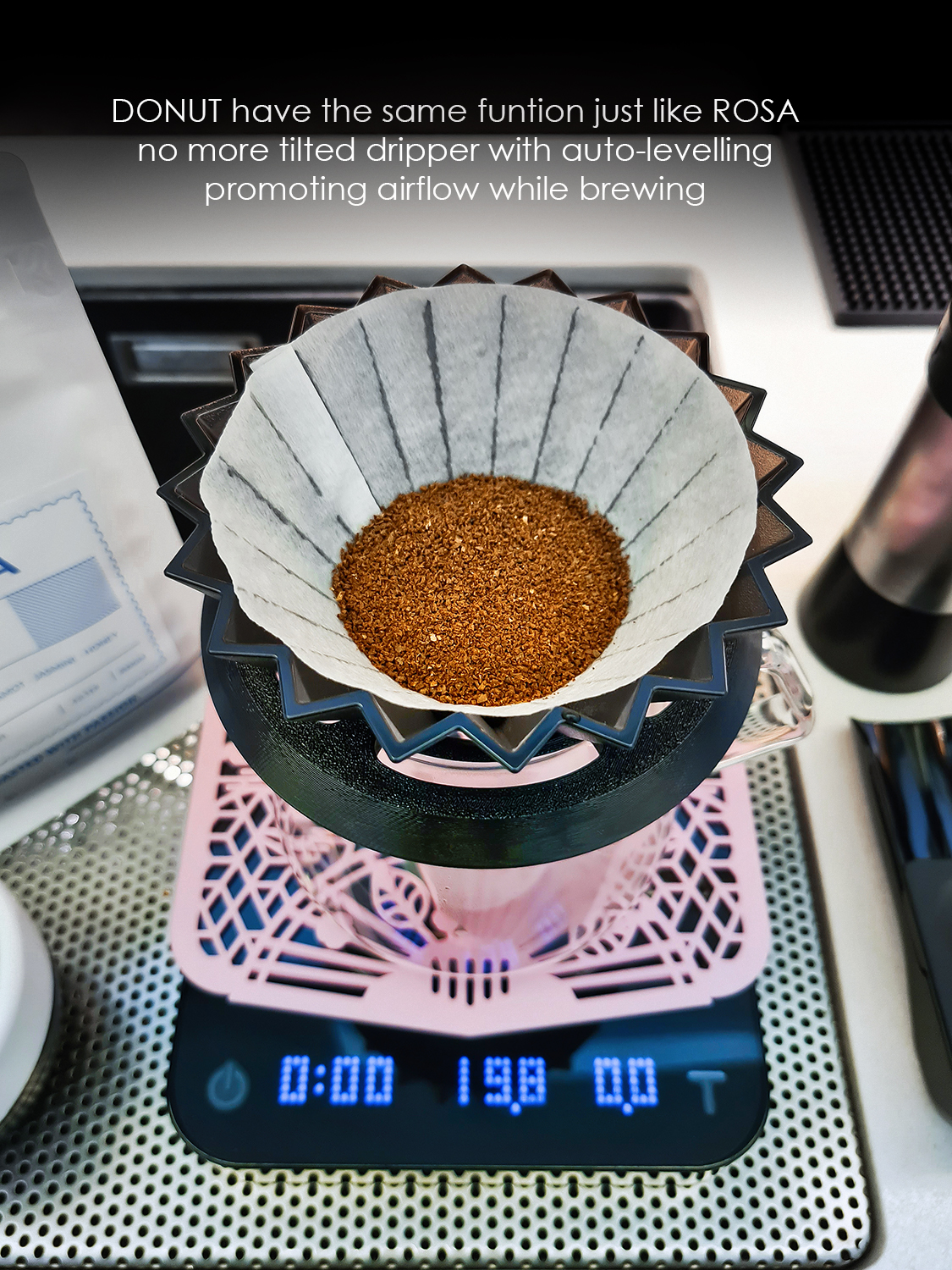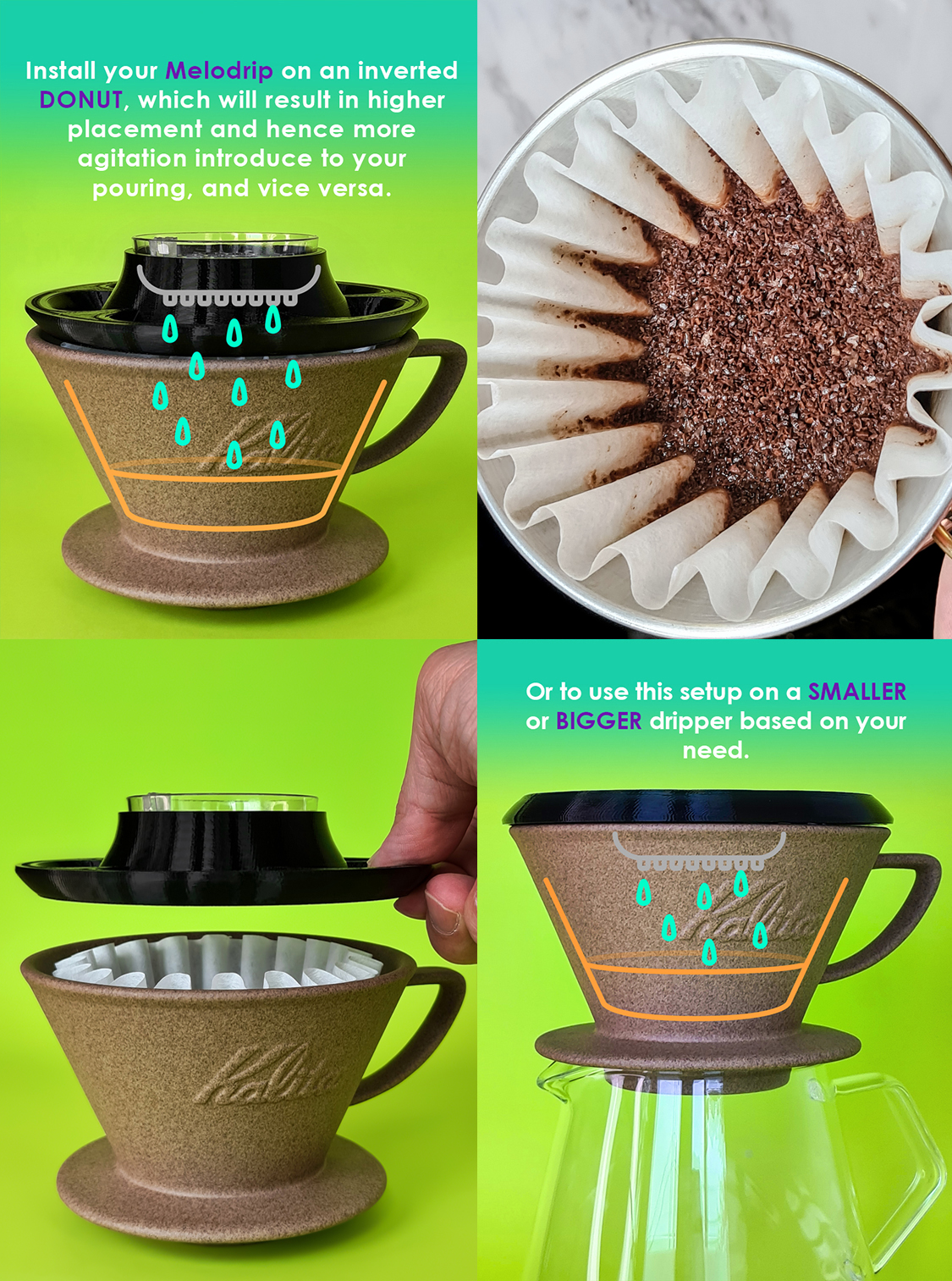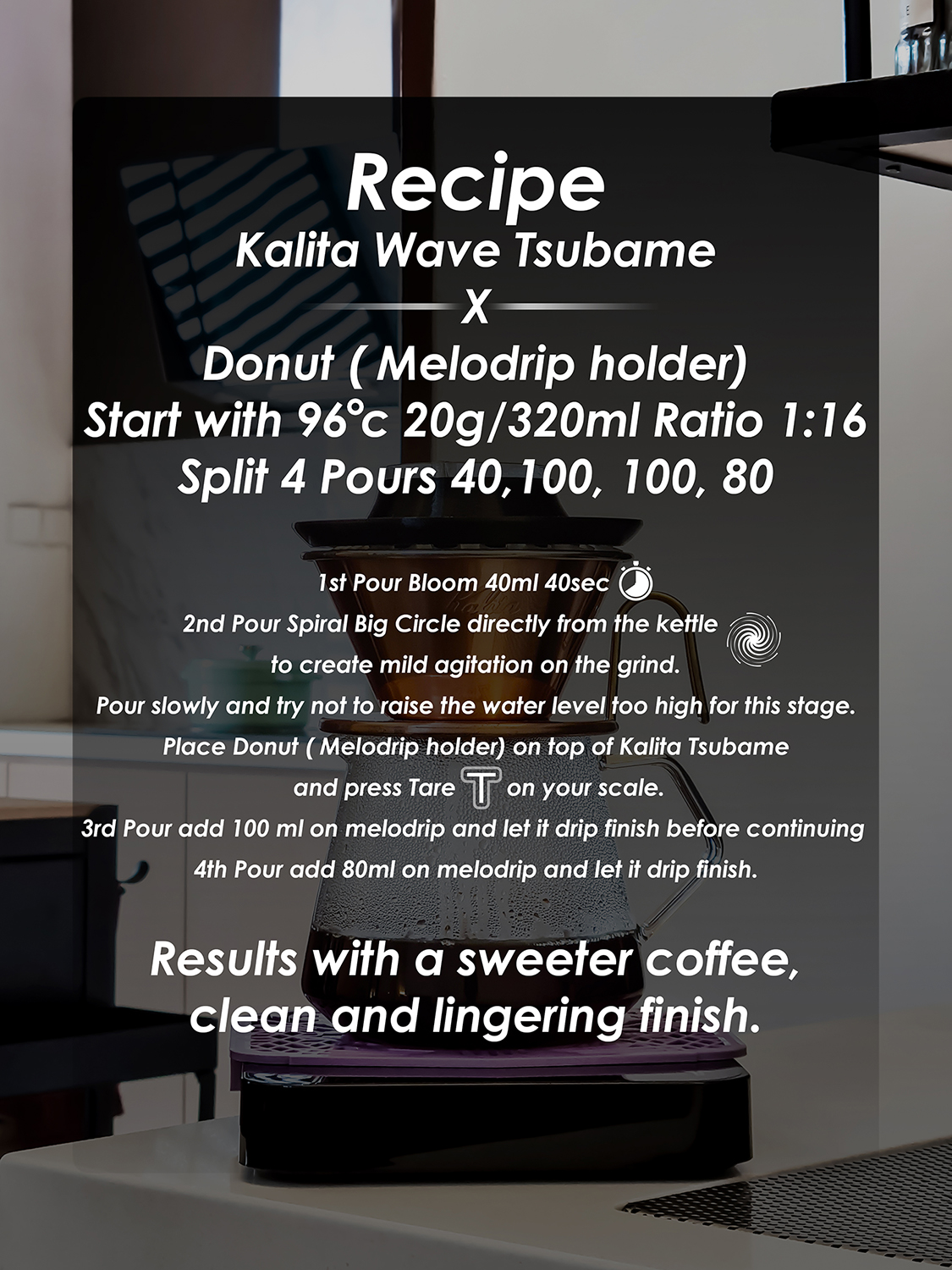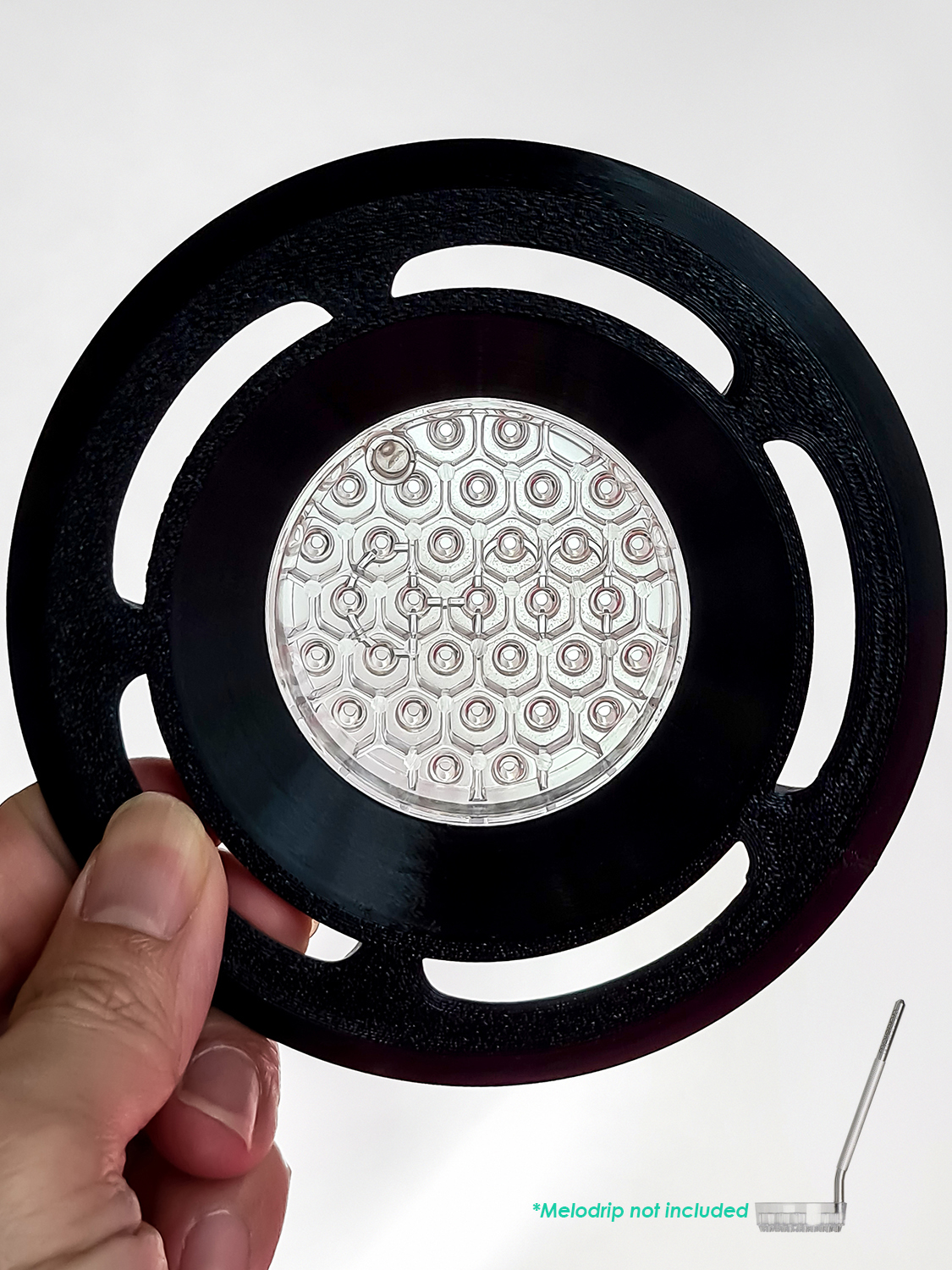 Recipe Kalita Wave Tsubame X Donut ( Melodrip holder)
Start with 96 c 20g/320ml Ratio 1:16, Split 4 Pours 40,100, 100, 80

1st Pour Bloom 40ml 40sec
2nd Pour Spiral Big Circle directly from the kettle to create mild agitation on the grind. Pour slowly and try not to raise the water level too high for this stage.
Place Donut ( Melodrip holder) on top of Kalita Tsubame and press Tare on your scale.
3rd Pour add 100ml on melodrip and let it drip finish before continuing
4th Pour add 80ml on melodrip and let it drip finish.
Results with a sweeter coffee, clean and lingering finish.
DIMENSIONS
ø115mm x H20mm x ø72mm outlet
IMPORTANT ORDER NOTE
Any product that required made from FDM or other machine/technique is sold as pre-order basis. Once you have placed your order, we will proceed with the printing based on the choice of design and colour. Once the order has been printed, we will perform QC inspection and hand finishing if required, then we will proceed with packaging and shipment. Please take note the entire process will take from 5-10 working days, however, we are committed to delivering products with the highest quality in the shortest time frame possible.

Designed and Made in Malaysia