DESCRIPTION
*This is product is compatible with Fellow's Stagg EKG Electric Kettle only.
As much as we love the Fellow EKG Electric Kettle, there is some nit-picking on the lid where it is always in wet condition. We find no perfect place to put our lid as we wish to refill the kettle, especially when the lid is piping hot, David wouldn't want to hurt his immaculate coffee brewing counter made with Carrara marble. We would place the lid facing upside down on the counter, but we find it difficult to scoop it back to close the kettle without burning a finger or two.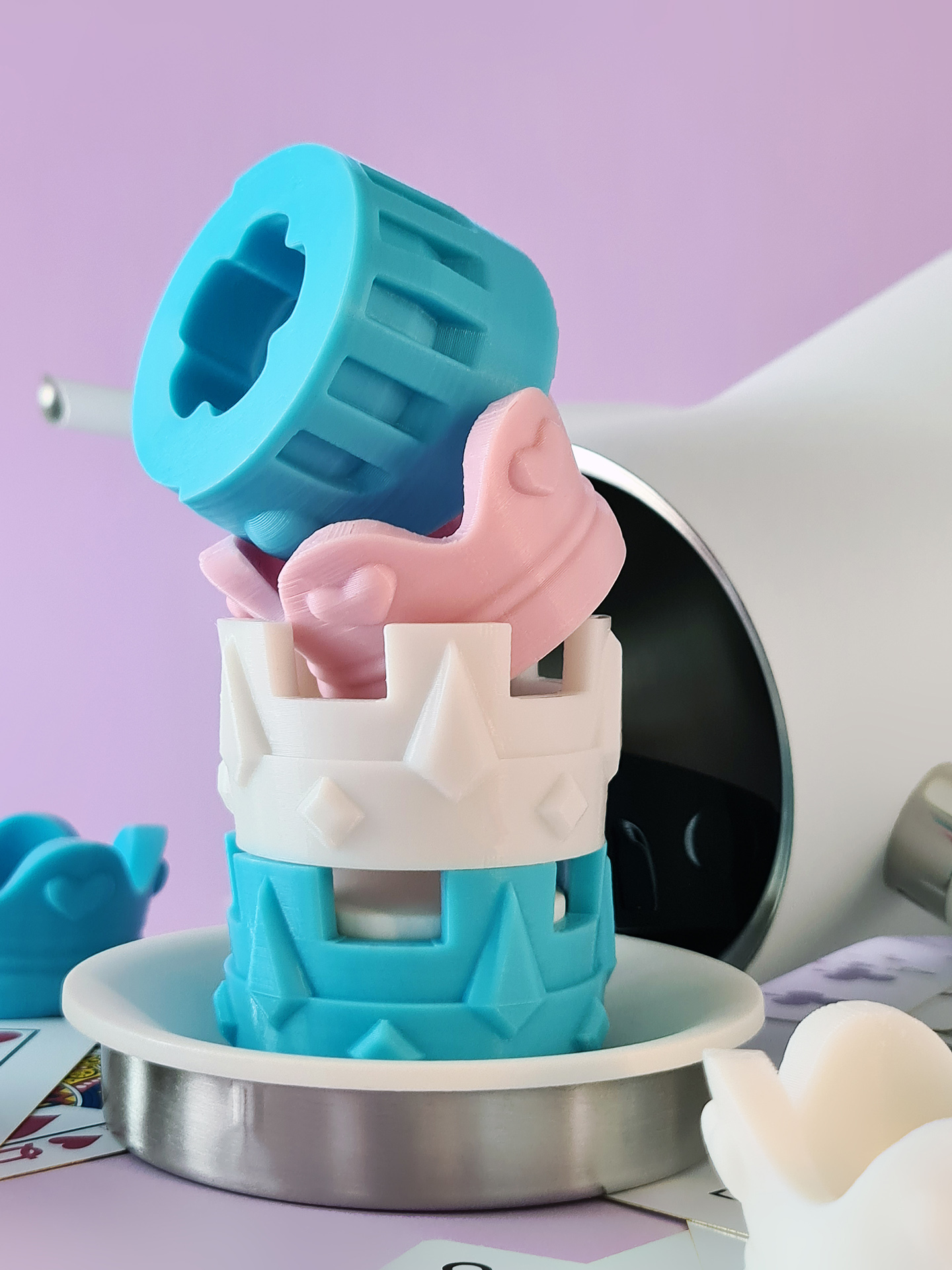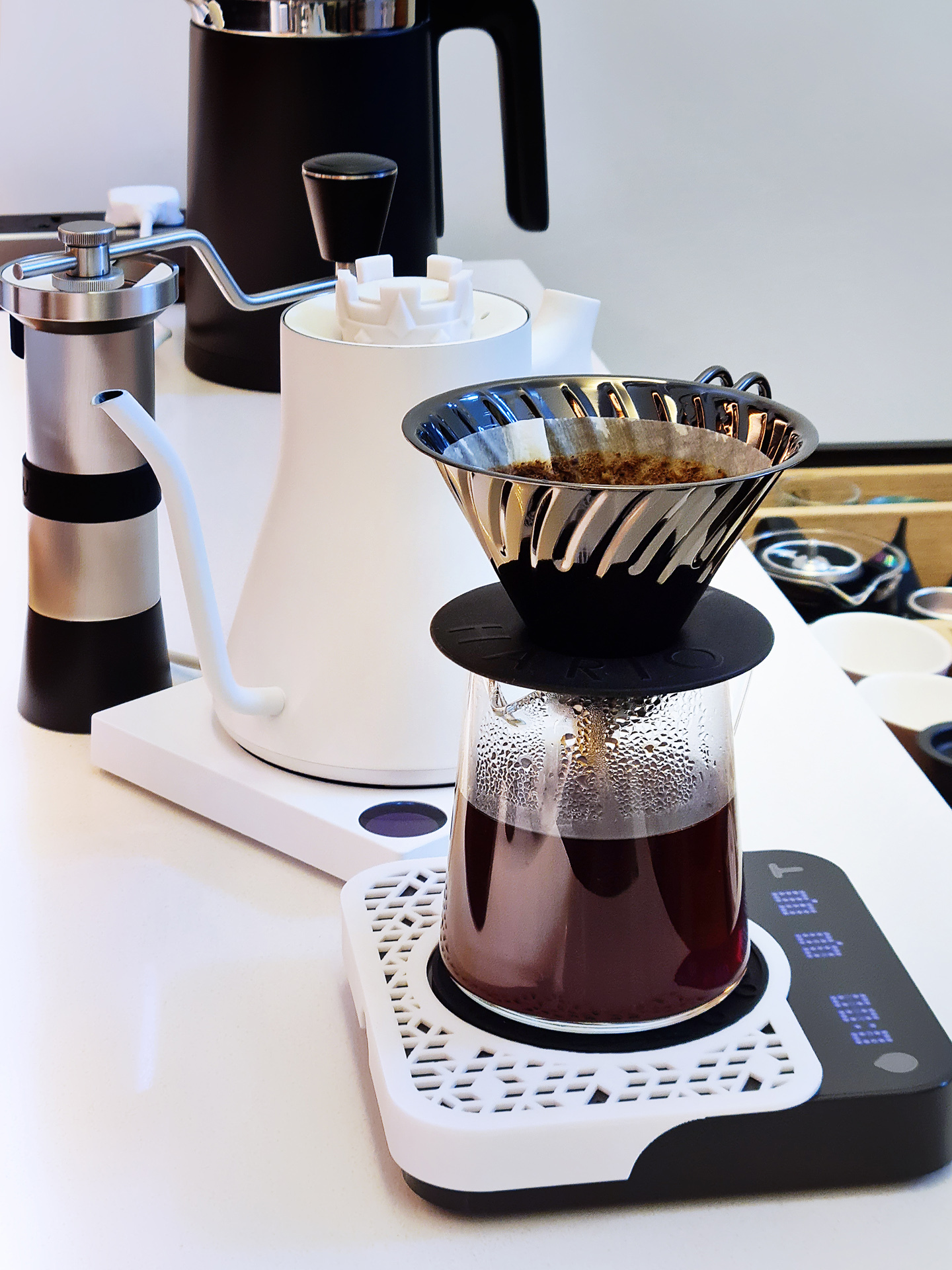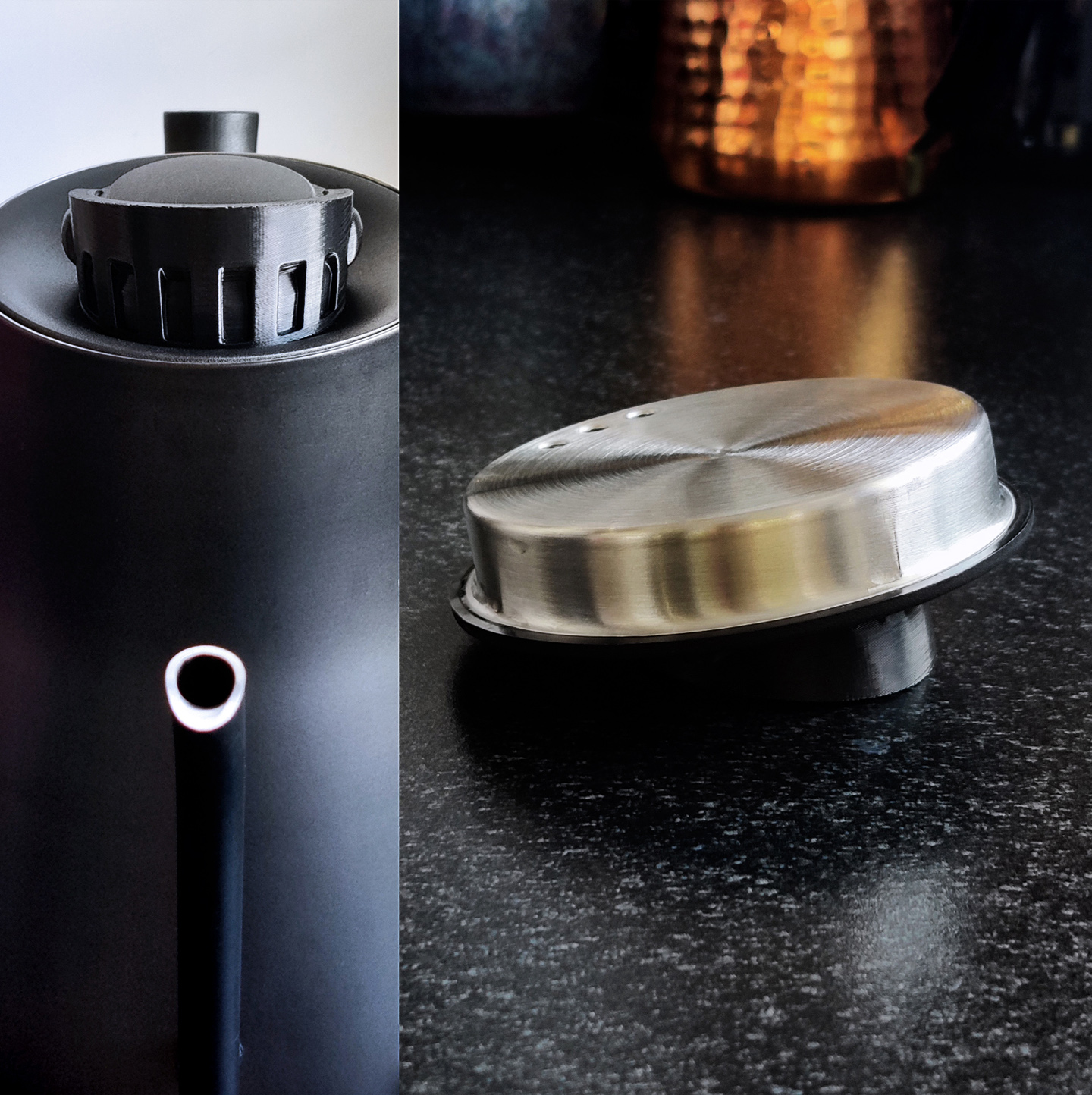 STUPD Knob Guard serves as an extended kettle knob with a cool British monarchy element. With STUPD Knob Guard you could place your lid on your counter facing up and scooping it easily when you need to retrieve it. A little bit of personalization on an industrially designed product, based on your favorite design and color.
INSTALLATION GUIDE
Unscrew the Stagg EKG knob from the lid. Place the knob over the STUPD Knob Guard. Screw the assembled parts back to the lid with reasonable tightness. Please DO NOT screw with excessive force.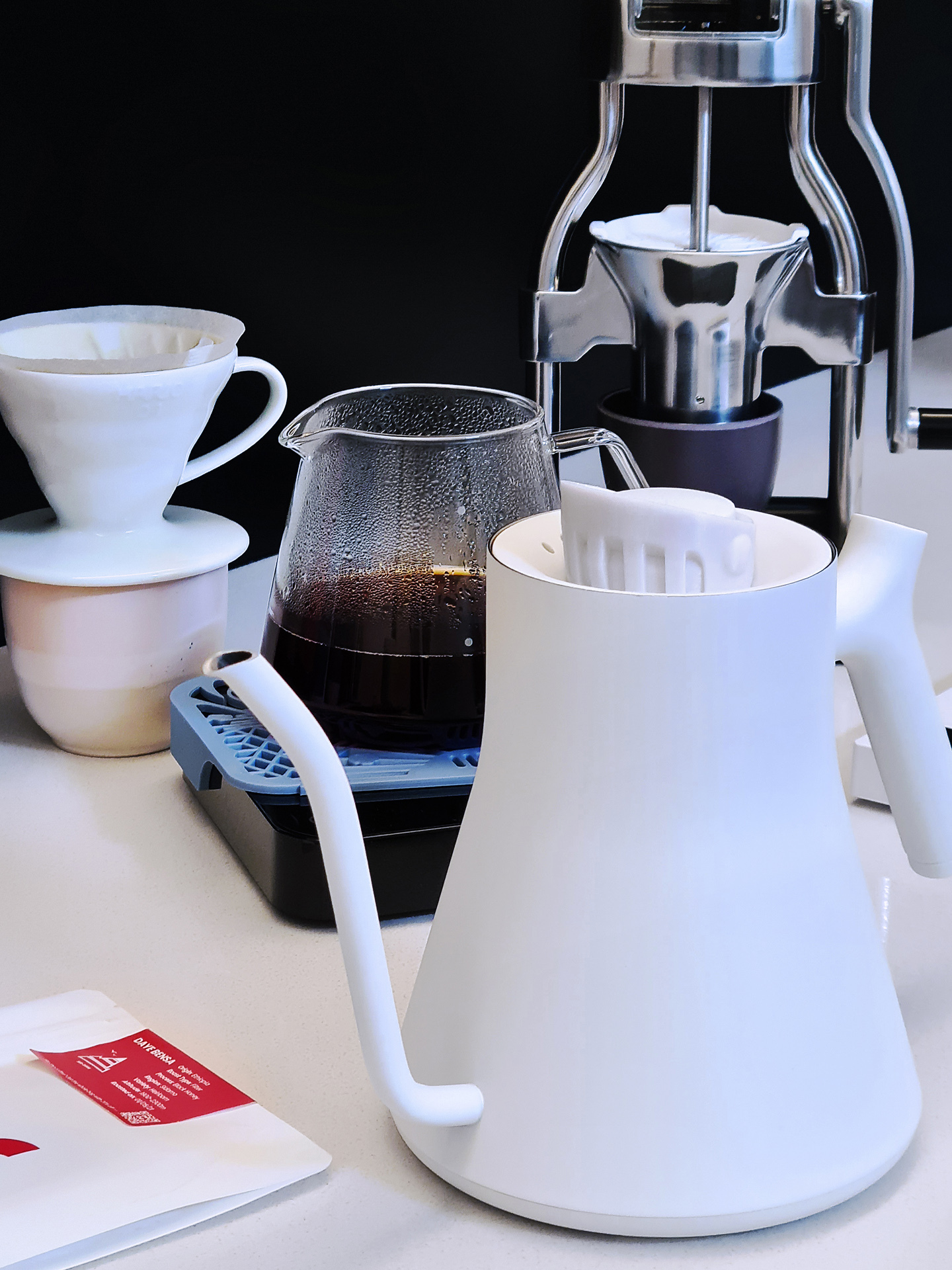 MADE AND MATERIALS
STUPD Knob Guard is created by using one of the latest and also widely used 3D printing technology called Fused Deposition Modeling (FDM)

There are wide range of materials that can be used for our printing. After thorough research and testing, we have decided on Acrylonitrile butadiene styrene (ABS, commonly used as protective carrying cases, pen housing, small kitchen appliances, and toys). The advantages of this material over the other: High Strength, Extra Tough - Low Shrinkage - Chemical Resistance - Higher Temperature Resistance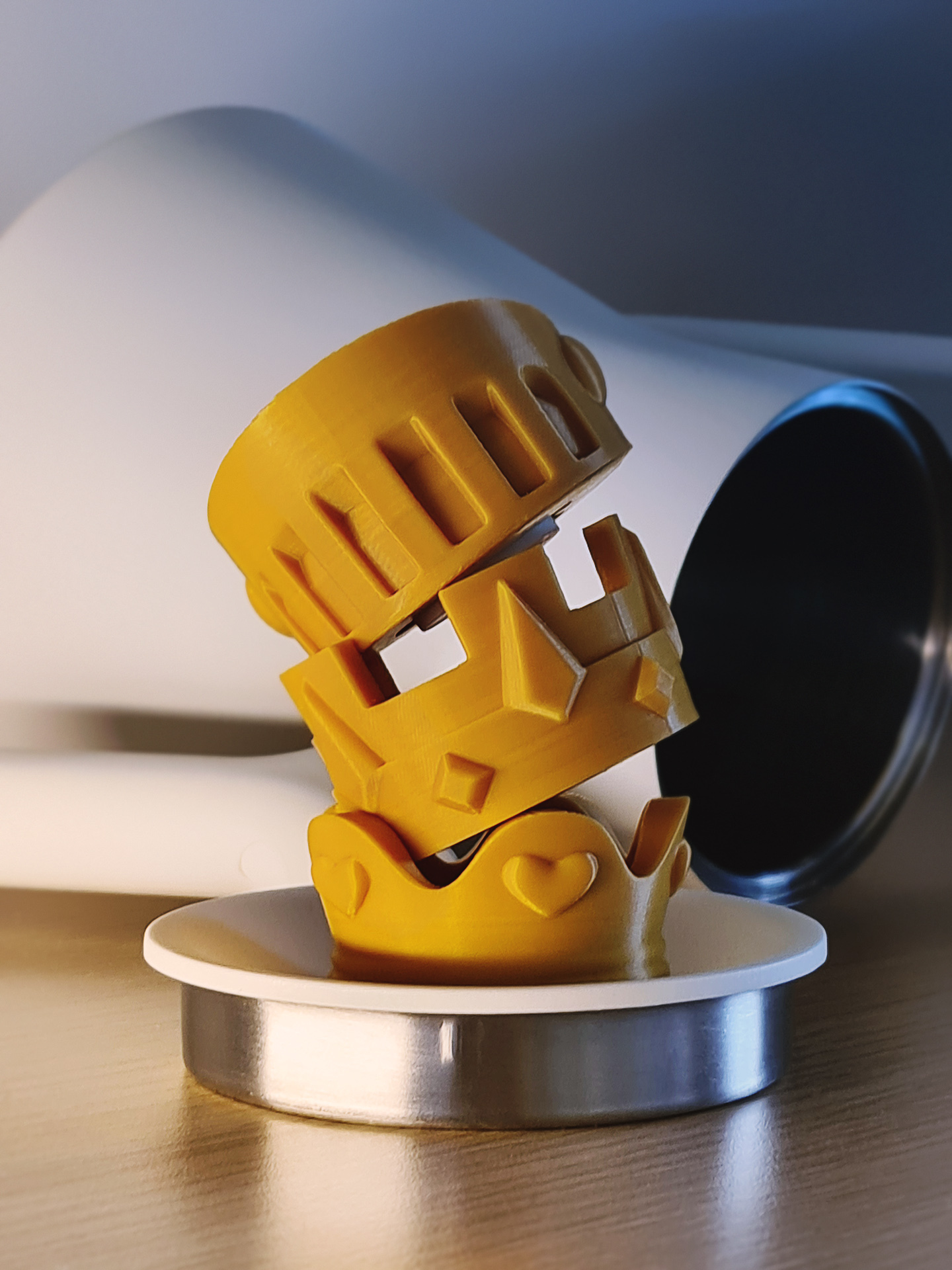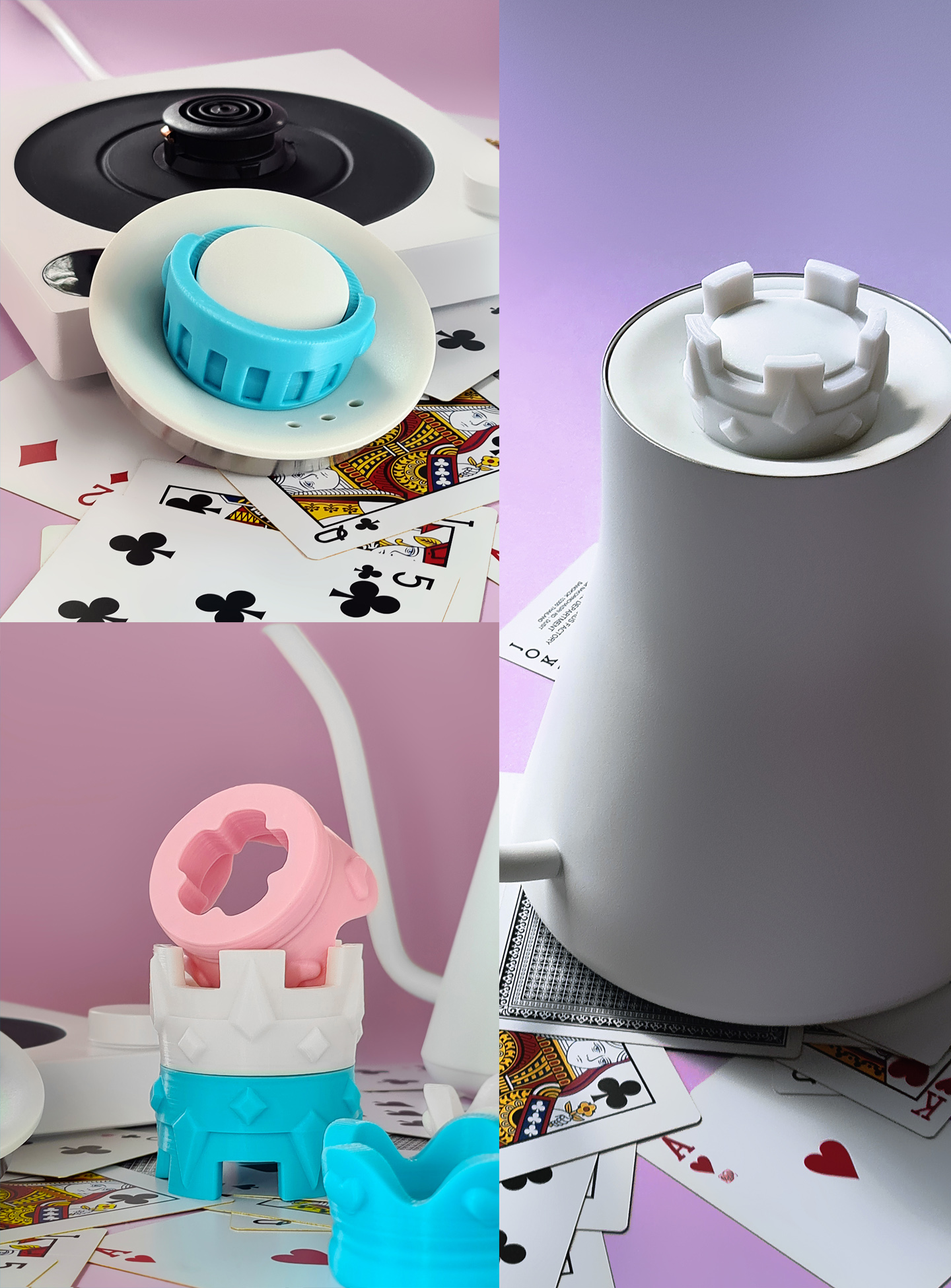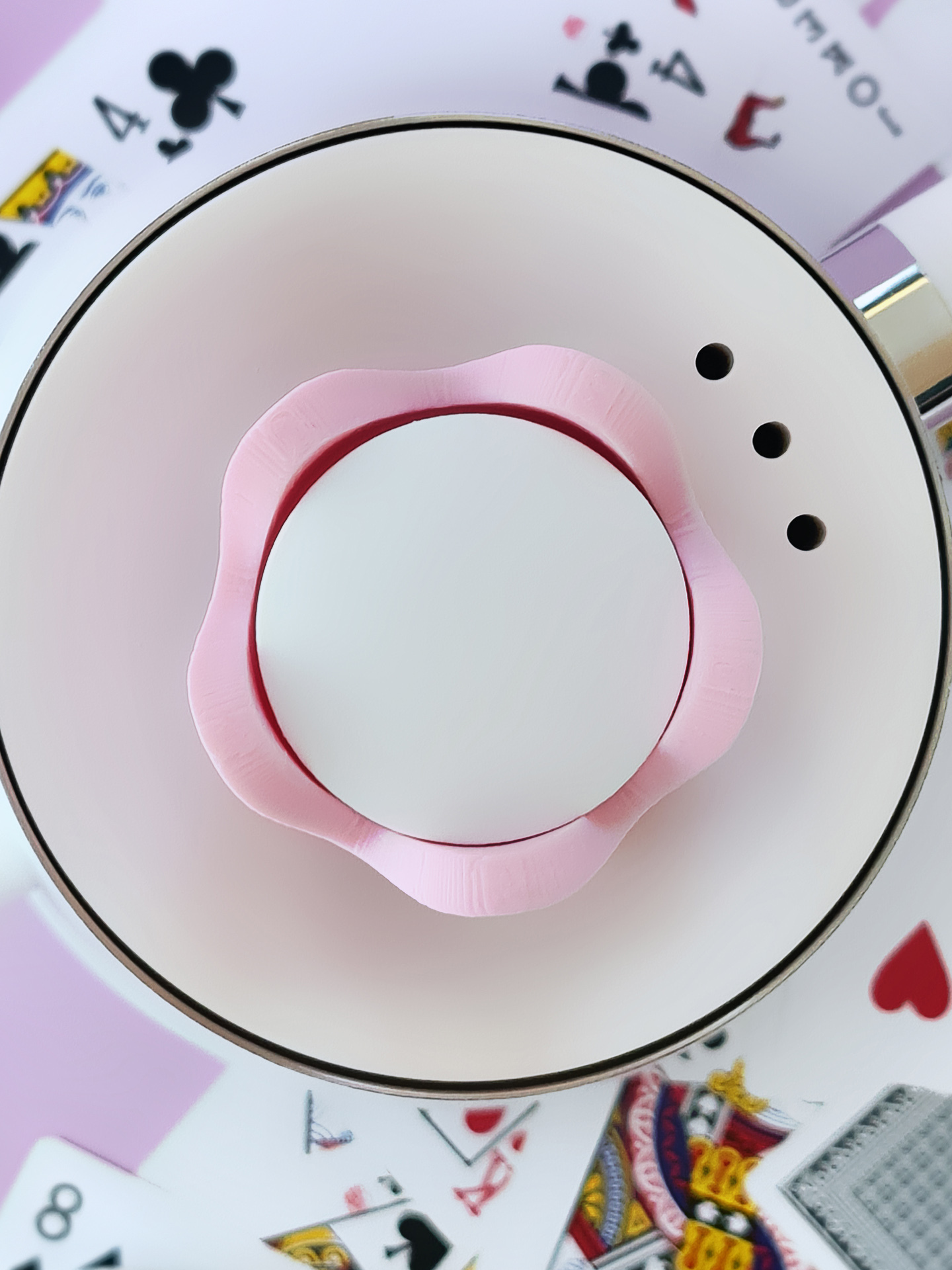 DIMENSIONS
STUPD Knob Guard
W50mm x H28mm x D40mm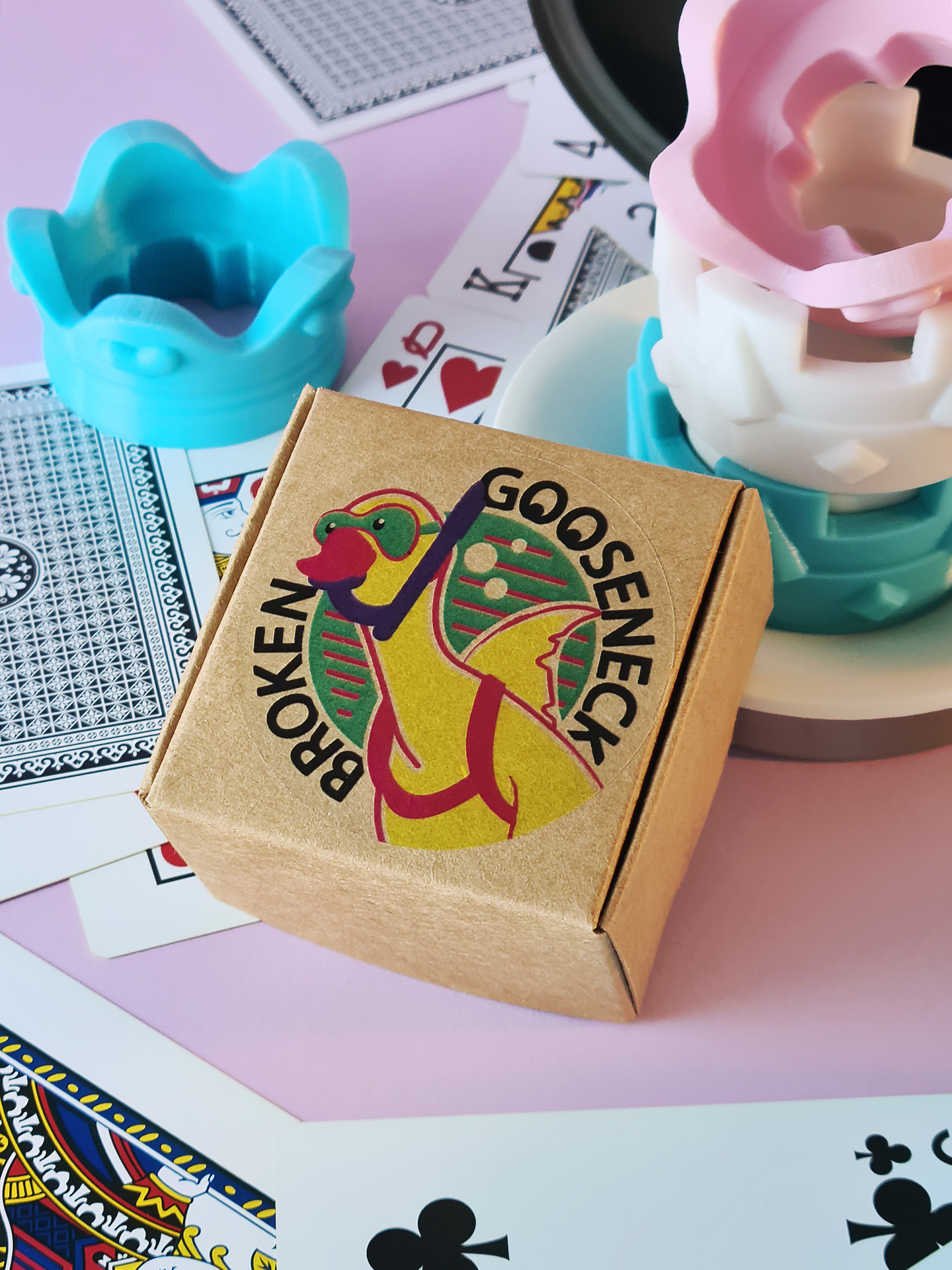 IMPORTANT NOTE
Broken Gooseneck is not responsible for any warranty issue/ damages resulting from this modification on the Fellow Stagg EKG Electric Kettle. Although the current modification does not interfere with the electronic components, you are fully aware and understand the risk.
IMPORTANT ORDER NOTE

Any product that is required made from FDM or other machines/techniques is sold on a pre-order basis. Once you have placed your order, we will proceed with the printing based on the choice of design and color. Once the order has been printed, we will perform QC inspection and hand finishing if required, then we will proceed with packaging and shipment. Please take note the entire process will take from 5-10 working days, however, we are committed to delivering products with the highest quality in the shortest time frame possible.

Designed and Made in Malaysia